Expanded Metal Mesh Grating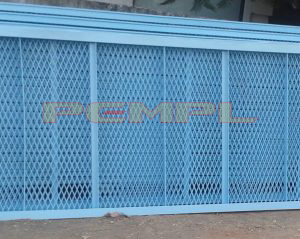 PEMPL Expanded Metal Grating is an affordable alternative for ramps, floors, platforms, walkways, treads, and other applications that require a lightweight yet a sturdy product. Expanded Grating is a load-bearing material structurally more robust than standard expanded metal. Architectural façade applications are other typical ornamental applications for this one-of-a-kind object.
PEMPL® Expanded Metal Grating is created by slitting and stretching metal sheets into diamond-shaped apertures. This functional and adaptable product line creates screens, window security panels, machine guards, and other items. Decorative Expanded objects are frequently used in shelving, signage, and ceiling tile applications. Aluminum, Carbon Steel, Galvanised Steel, and Stainless Steel are among the elements used to make Expanded Metal, available in a Standard (Raised) diamond design or a Flattened variant.
Heavy-duty Expanding Metal Grating is made from aluminum, stainless, or carbon steel sheet and plate, with no seams or welds since each sheet is a single piece of solid steel. Expanded metal grating is a lightweight and cost-effective material that is excellent for usage anywhere a robust, lightweight surface is required. Engineers and management specify it as the standard product for use in:
Platforms, catwalks, ramps, and staircases
Platforms for maintenance
Elevated walkways
Heavy-duty shelving and mezzanines
Truck cab safety screens, vehicle flooring, and transit protection.
We not only have a large inventory and a spectacular Expanded Metal Grating manufacturer in India, the USA, the UK, Canada, and Australia, but we also have the most excellent customer service in our business. We prioritize speedy turnaround times because we understand how important it is to get a grating job done as soon as possible. And our team of engineers, designers, architects, and sales representatives will go above and beyond to fulfill the needs of every customer.
We manufacture Expanded Metal Mesh Grating in the below-mentioned materials
(a) Aluminium
(b) Stainless Steel
(c) Carbon Steel